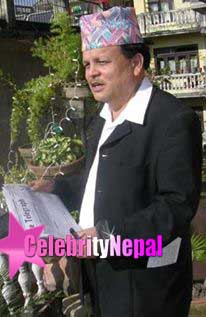 Writer-Pushpa Raj Pradhan
When I was introduced to Prem Kaidi, he was a vibrant student leader affiliated with the leftist party. After opening up of registration of newspapers in the country, he started to run his own newspaper "Bankeko Yugdhara". Besides, he was a ghost editor of many newspapers. As I talked earlier, even today many of the journalists in print media do not write. During that time also, many of the journalists had no writing skill and Kaidi was the "guru" of many of the journalists. Every day he was seen at a printing press located in Balaju and writing for different newspapers. He was honest and also a professional, as he used to write according to the ideology adopted by the concerned journalist, however, very cleverly, he used to put his message in the newspaper. In later days, he started to dictate and editors were found writing what he was dictating. In such a way, he became a "guru" of many of the journalists of the day.
My association with him was on a professional level. Although we had ideological differences, on the issue of national interests, we had similar opinion. We used to meet frequently and discuss on contemporary political issues. At that time, when I was running a vernacular weekly, my two brother-in-laws Viajy and Chadra Khaki came to Kathmandu and started practicing journalism. I asked Vijay to look after the Nepali Congress section, whereas I asked Chandra to look after the Left section in my newspaper. I suggested to Chandra to regularly meet Kaidi to be aware about the leftist activities. Later, Vijay became an NC activist, whereas Chandra became a Maoist activist. On several occasions, I have interviewed Kaidi.Kaidi had established working journalist association far before formation of the commission to look after rights of working journalists. Today there is a commission to put pressure the owners of the publications house.Today, I am surprised, he has changed the course of his life. From a vibrant communist leader and a noted journalist, he has become a follower of Yogi Naraharinath and now he is treating patients suffering from different disease through the healing technology.
Many of his colleagues and even his followers became ministers and many of them are still influential leaders in different political parties, but why he didn't join any of the left political parties, I still don't know! He might have got senior level position in any of the leftist political parties, even in the UCPNM or CPN-M, he had very strong reach. I remember, he had contested elections from his home district in Jumla as an independent candidate. During that time, Yogi Naraharinath had gone to Jumla to campaign for Kaidi.

Earlier, we used to drink together.These days, he has become a non-drinker and also has become vegetarian. Instead of politics, he is found talking about utility of different herbs for health. Immediately after meeting anybody, he starts to give speech on naturopathy. Perhaps, he might have got the title of medical doctor from his Japanese teacher and now he is running a clinic in Kupondole. He claims that he has the treatment of every dieses and I have recommended many friends to visit his clinic.
There is a fashion of rewarding journalists – perhaps to please them by different organisers. I see many journalists being rewarded with different awards, but Kaidi like personality, who had contributed in the field of journalism, is being ignored. What I believe is that we should not forget Kaidi in the history of Nepali journalism.