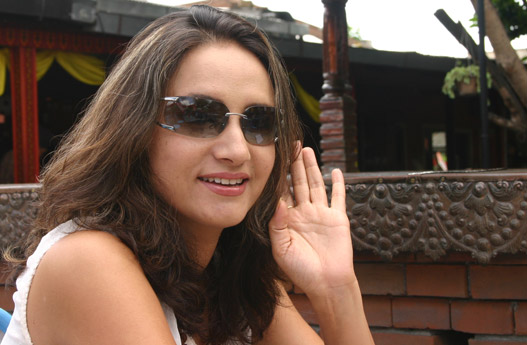 Bipana Thapa is one of the successful actress in Nepali film industry. She started her career with a movie named 'Janmabhumi' after which she has acted in more than 100 movies. Apart from acting she works in a fashion store named 'Bipanaz Boutique' located at Bhatbhateni, Kathmandu.
Apart from acting Bipana like fashion designing. She used to design the dress for the films she worked for as an actress.
Bipana married to an Indian national and her wedding party was held at Hotel Annapurna on April 27, 2008.
 Filmography (as actress)
Janma Bhoomi,Apsara, Nata Ragat Ko,Aago,Ke Bho Lau Na Ni,Mama Bhanja , Mitini,Sahid Gate,Bakshis, Nagad narayan,
Indreni,Chor,Bar mala,Kahin milan kahin bichod,Mato bolcha,Garib,Shadyantra,Nishana,Pardeshi,Jiwandan,Muglan,Timro maya 99 mero maya 100,Dharmaputra,Ijjatdar ETC