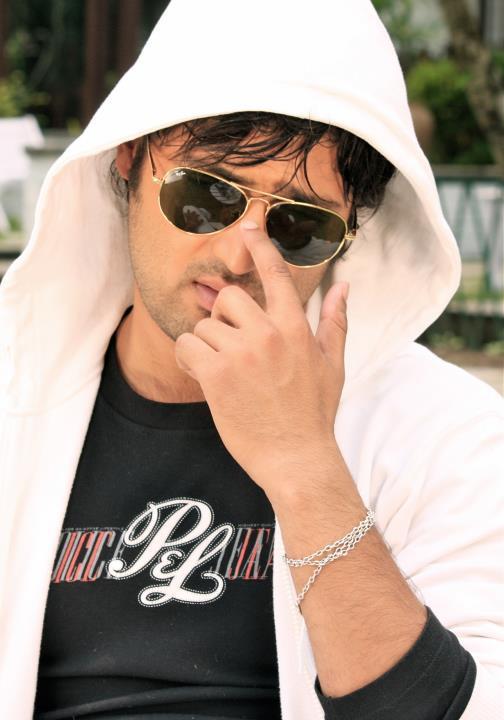 Date of birth-5 August 1984
Father-Ramchandra Sigdel
Mother-Sharada Sigdel
Birth place-Dhunche,Rasuwa
Aaryan started his schooling from Dipendra Police School and later passed SLC from Mangalodaya Higher Secondary School Thankot. Later he went to RR Campus to study business which he couldn't complete as he decided to enroll into acting classes.

Career
Aaryan joined the local dance troop named Trikon Kalakendra under which he performed in several functions. He then started performing in street plays. His main role in a street play called Janatako Prajatantra kindled him to pursue acting as a career. This play was organized by Pariwartan Nepal, a theater group where Sigdel took acting lessons. He later appeared in several music videos and television commercials. His portrayal of Parlee in Kantipur Television's comedy serial Houseful and Kshitiz in Nepal Television's television drama Khusi Pal Bharko gave him recognition among Nepali television viewers. He later appeared in a television talent hunt show Super Acting Competition as the host. He has a music video to his credit as the director which he directed with another contemporary actress Saujanya Subba.
Filmography
Kismat (2007)
Mausam (2008)
Mero Euta Saathi Cha (2009)
Hifajat (2010)
First Love (2010)
The Flashback (2010)
Kohi Mero (2010)
Bandhi (2010)
Kasle Choryo Mero Man (2010)
K Yo Maya Ho (2011)
Mero Love Story (2011)
I Am Sorry (2012)
K Ma Timro Saathi Banna Sakchhu (2012)
Dhuwaa Yo Nasha (2012)
Kollywood (2013)
Dabab(2013)
Award
-National Award for best Actor(Mausam)
-National Award for best Actor (Mero Euta Saathi Chha)
-Best Actor Award, D Cine Award (Kohi Mero)
-Best Actor Award, NEFTA Award (Kasle Choryo Mero Man)