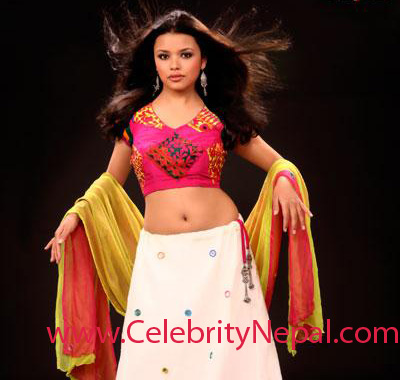 Birth Date-1985
Birth Place-Lalitpur,Nepal
The first title she won in her modeling career was Sunsilk Miss Beautiful Hair, at Lux Beauty Star 2004. She then competed and won the title and represented Nepal in World Miss University, South Korea 2006. She was also able to secure the Best Actress award from the National Theatre Actors Competition held in Nepal in 2005. She was one of the most deserving contestants of Miss Nepal 2008, which was withdrawn due to adverse political situation in Nepal. She later won the award for the HIV/AIDS awareness movie One Day as the Best Newcomer Actress at Digital Film Award, Nepal 2009.[3]
Usha started her film career from one of the successful Nepalese movie directors, Ram Prasad Rijal's 'One Day.' She gained success in Nirak Poudel'sKusume Rumal 2 through her profound acting capability and 'Eku – The Jungle Man' managed to gain another great success in the Nepalese movie industry through her leading role in the movie.
Apart from the movies, Usha's modeling career started with music videos with one of the most successful Nepalese Directors, Alok Nembang. Her first music video was one of the most listened and top charted music videos of Nepal, 'I love you' by Anil Singh. Alok Nembang's support proved to be a new limelight in Usha's career. Her face was well-known among her Nepalese fans by mid 2006 as more of her music videos were released with Dipesh Kisore Bhattarai and other successful and well-known Nepalese singers which were directed by Alok Nembang. She starred in music videos such as Reeza Upreti's Angaloma, Satya Raj Acharya's Timilai Jaba Dekchu, etc. She later worked with other Nepalese directors who commented positively in the Nepalese media about her professionalism and talent. She has been featured on the coverpage of an international magazine 'Lifestyle' (July 2005).