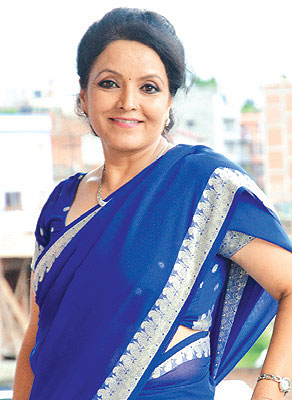 Date of birth-2021 Ashoj 30th
Birth place-Kathmandu
Education-Diploma in dancing and home science
Occupation- Actress
Visit-Thailand, Japan, Germany and others.
Awards
Gorkha Dakxin Bahu
1st Television Actress Award
Best Artist Award
Top Spoting Award
She started her career entering in music industry from 2030 BS and has been working actively in the field even today. She was interested in the entertainment industry since childhood as singing and dancing were her favorite hobby. To achieve the position she holds in the industry today,Till today she engaged there too.
Few years ago she was the dance teacher of different schools. She also established the organization name Mithila Kala Kendra.
She also seen on Tele serial, Movies and on music videos too. Mithila acted in Nepali movie Aama, Maya, Shanti Deep and so on. She got success in the field and win the heart of audience ,and Nepalese Viewer too.
As a producer and actress,she especially seen on teleserial and film . She played role of good character. She is one of the senior actress in Nepali Film Industry.Usually seen in serious character, she is often the first choice of most of the movie producers and directors. She has acted in numerous Nepali movies and television serials .
She worked hard to fulfil her wish . From the childhood stage she wanted to be a good dancer. Later on she enter into the Nepali film industry by the dance.Mithila Sharma is loved and respected by most of the Nepalese for her works and contributions to the field.
On big screen she especially took a role of mother. She has worked in more than Tele serial, movies videos etc.