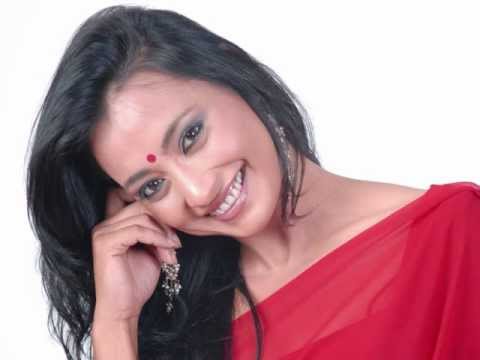 Birth Date – March 13 1981 A.D.
Home town – Kathmandu Nepal
At the age of 16, Jharana won Miss Nepal 1997 contest. Jharana was the first Miss Nepal to represent Nepal to the Miss World beauty pageant.
Filmography
Hatiyar (1997)
Bhuttukai Bhaye Ni(1998)
Siudo Ko Sindoor (2001)
Anjuli (2002)
Bhai Tika (2002)
Mero Hajur (2002)
Maya Garchu Ma (2003)
Chahanchu Ma Timilai (2003)
Love in Nepal (2004 Bollywood Movie)
Parenni Maya Jalaima (2004)
Sanjeevani (2004)
Pheri Arko Saino (2005)
Kohi Mero (2010, comeback movie)
Safe Landing (2013, Expected)
The 2004 movie 'Parenni Maya Jalaima' won the best story award in the Nepali Film Awards.
Music Videos featuring Jharana Bajracharya
Nabin k. Bhattarai's 'Lakhaun Patak' was Jharana Bajracharya's debut music video. The music video was directed by Alok Nembhang. After that she was featured in about a dozen music videos, most of them by Alok Nembhang. Some of the notable music videos featuring Jharana Bajracharya are:
2004: "Dubna Deu Malai" By Anil Singh.
2006: "Priye Timi" By Bijay Adhikari
2006: "Tapowan" By Jagdish
2007: "Dubna Deu" By Anil Singh.
2007: "Tum Sang Remix" (Hindi Song).
2007: "Binti cha hai" By Prakash Gurung (Gurung Song).
2009: "Na Birse Timilai" By ANju Panta
2009: "Laija re" by Hemant Rana
2012: "Manda Manda" By Manu Limbu
2012: "Prastab" By Amir Sheakh