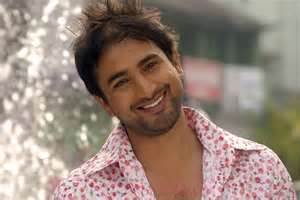 Date of Birth – 10 Sept 1981
Birth Place : Morang
Marital Status : Married
Languages Spoken : English, Nepali and Hindi
Education : Bachelor of Business Study
Address : Kalanki 14, Kathmandu
Jiwan Luitelis one of the most prolific and talented actors of current Nepali Film Industry. Having completed his graduation, he ventured into the world of fashion as a promising model announcing his big entrance with a coveted title of Mr. Nepal 2002. Thus, his career in movies began – being offered a role in an upcoming Nepali Movie following his title win. The years that ensued saw him establish as a man of natural talent, excelling in acting and handling his stardom with finesse and humility.
Film
Sano sansaar (2008)
Mero eauta saathi cha (2009)
Naseeb aafno (2009)
Kasam hajurko (2010)
Deep shika (2010)
Nai nabhannu la(2010)
Malai man paryo(2011)
Ma timro bhaisake(2011)
Malati ko bhatti(2012)
Jaba jaba maya bascha(2012)
Andaj (2012)
Blackmail (2012)
Rhythm (2013)
Jaau hida pokhara
Mero man ko saathi
Notebook