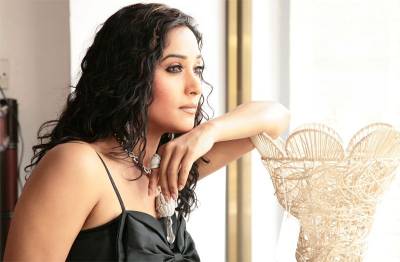 Date of birth-August,12 1977
Birth place-Darjaling,India
Niruta moved to kathmandu after she started acting in films. Her father was a friend of director Tulsi Ghimire and it was Tulsi who brought her into the film industry with Dakshina . She went on to become the only actress of the Ghimire camp, first since legendary actress Tripti Nadakar, and went on to play such hits as Rahar. Niruta had come to everyone's attention from her first film but it was another Tulsi Ghimire film Darpan Chaya that made Niruta everyone's apple of the eye. Playing a college girl with just six months remaining to live, her performance received huge appreciation and Darpan Chaya went on to become a huge blockbuster of Nepali film industry. Along with being a very good actress, she is also a singer.
FILMOGRAPHY
First Film-Dakshina
Manmandir
Darpan Chayan
Khandaan
Aamako Aashirwaad
Dakshina
Chamatkaar
Aafno Manchhe
Aafno Pan
Chitkaar
Afno ghar Aafno Manchhe
Ko Aafno ko Birano
Hero
The Game
Farki Aau
Pinjada
Duniya
Lahana
Ladai
Upakaar
Upahaar
Ajambari Maya
Ajambari Nata
Kahan Bhetiyela
Siudo ko Sindoor
Rahar
Dodhar
Darr
Jiwandaan
Nata Ragatko
Aago
Thuldaai
Ram Laxman
Chandni
Kartavya
Lav-Kush
Timi Meri Hau
Yo kasto Prem